Dr. Carla Freeman invites you to celebrate this milestone event filled with fantastic festivities, including a chance to win some relaxation-promoting prizes!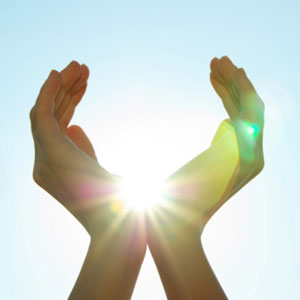 If you're seeking a healing oasis in the desert, you'll find it at Abundant Health Arizona! Dr. Carla is celebrating the practice's 5th year anniversary, and you're invited! The Open House & Ribbon Cutting event will be held October 25th, from 4:30 to 6:30 pm., at the office.
Light refreshments will be served, and we will have raffles and giveaways. Everyone who attends will receive an entry into the raffle! Prizes include the following:
A Pillowise Pillow ($139 value) – This pillow will be precisely fitted to the winner's needs.
A Spa Day Package ($300 value) – This 40-minute package includes a gentle chiropractic adjustment and relaxation therapy that the winner can use to pamper themselves or give as a gift!
A Serenity Diffuser Package ($120 value) – Subtract stress and add ease with this package that includes delightfully aromatic doTERRA® essential oils.
During the event, you can also take a tour of our beautiful practice space and learn about our different wellness services. If you wish to schedule your new patient appointment during your tour, we will offer you a discounted package.
From 5:30 to 7 pm, we will feature an Art Reception highlighting local artist Liz Martin. Come view her beautiful artwork and find all her offerings at LizMartinFineArt.com.
Dr. Carla has many of Liz's pieces in the practice. The soothing colors bring warmth and vitality to our office, and all the paintings have a name. When you walk into the practice, you'll see one called "Gratitude" and one that hangs behind Dr. Carla's desk is entitled, "Transformation." She appreciates that the titles are in alignment with what we do at the practice.
Liz will donate 10% of art purchases to Kidzchiro Foundation, a 501(c)3 nonprofit that Dr. Carla started to offer free or reduced-rate chiropractic care and education to children and the people who take care of them.
Serving the Scottsdale Community
"It has been delightful to serve the community in a unique way for the last five years and I have met so many wonderful people," said Dr. Carla. She loves supporting those who truly want to get well. In particular, she finds it rewarding to serve as a resource for women who need an effective way to take care of themselves, reduce stress, and help them do all the things they want to do in life.
See You on the 25th!
RSVP here https://forms.gle/3kk4zrYg6zPtWAdt8 and find out how you can earn additional raffle entries. We look forward to seeing you and serving you and your loved ones for many years to come!